Audience Awards has chosen the Top Ten Up-and-coming LGBTQ Filmmakers from our extensive film library for you to keep an eye on. Become engaged, inspired, and support their projects.
Ivan Olita
Ivan Olita submitted his film Muxes to our LGBTQ Shorts Film Festival in 2018. An exemplary film, Muxes documents the local Zapotec people who delineated a third category of gender: men who deem themselves women. His film captures the essence of acceptance.
He's also created a production company, BRAVÒ, which is a prominent global influence, delivering commercial and branded productions, as well as special projects. His work has been featured in Vogue, The New Yorker, W Magazine, National Geographic, Aeon, Dazed, Nowness, and The Atlantic.
Keep up with him and his current projects at http://ivanolita.com/
Jesper Emborg
Jesper Emborg hooked our attention when he submitted his film Two Words to our 2019 LGBTQ Shorts Film Festival. Two Words navigates the challenges of a man disclosing that he's gay to his daughter after 35 years of keeping it a secret.
His work includes fashion, comedy, and lifestyle, as well as corporate films, commercials, and music videos. He's directed the winning videos in opstars and Next Top Model.
Interested in following his work? Here you go: http://www.jesper-emborg.eu/
Ariane Kunze
Ariane Kunze caught our eye when she submitted her film, We are all Human, to our Up & Left An LGBTQ Short Video Contest in 2015. We are all Human encapsulates the thread of humanity we all share, regardless of sexual orientation.
She is committed to creating campaigns that instill the need for vital change in important issues, such as gender-based violence and sex trafficking. Her work encourages and empowers those who have been affected and need their story told.
Mercy Corps, BuzzFeed, Seattle Times, The Washington Post, Agency France-Presse, USA Today, and Associated press have featured her work.
You can keep track of her here: http://www.arianekunze.com/about
Nico Raineau
Nico Raineau grabbed our attention in 2017, during our LGBTQ Shorts Film Festival, with his film Brix and the Bitch. Brix and the Bitch stretches the boundaries of what commitment and love can accomplish. He's won more than twenty awards for this film.
He was a finalist in the Top Ten Filmmakers for season four of HBO's Project Greenlight in 2014. He directs music videos, films, and is currently working on developing Brix and the Bitch into a narrative series.
You can learn more about him here: http://www.nicoraineau.com/
Ethan Rocke
Ethan Rocke captured our attention when he submitted his film Four Letters to our LGBTQ Video Contest in 2014. Four Letters covers the challenges presented when one spouse transitions and the legality of marriage changes.
His work has been featured in Upworthy, New York Times, American Legion Magazine, and USA Today. He has made several award-winning films and has consulted on a multitude of documentaries, television shows, and feature films.
Follow and support his projects here: https://ethanrockemedia.com/
Fred Kuhr
Fred Kuhr astounded us when he submitted his film Silver Light to our 2019 LGBTQ Shorts Film Festival. Silver Light is a love story of an openly gay man losing his lover who is not ready to accept his own homosexuality.
He wears a multitude of hats: director, writer, actor, and producer. He's the producer and moderator for a talk-show, The Point, where the aim is to bring "together a diverse group of gay and straight men."
You can follow him here: https://www.facebook.com/fredkuhr
Lesley Johnson
Lesley Johnson created a delightful film about a young boy's passion: making and wearing princess gowns. Princess Jack was submitted to our LGBTQ Shorts Film Festival in 2017.
She is a filmmaker and a producer, focusing her efforts on transformative aspects of identity and people's personal challenges. Princess Jack was nominated for a Golden Sheaf Award at Yorkton and won the National Screen Institute's Blue Ant Best Documentary Award.
If you'd enjoy more information on her, please go here: http://deneajourney.com/about/lesley-johnson/
Igor Coric
Igor Coric awed us in 2018, when he submitted his film Teagan to our LGBTQ Shorts Film Festival. His film "uses recorded interview material and representative artwork" to convey the freedom that comes with stepping out of the closet and into the light.
His work encompasses a span of more than twelve years. He lives and works in Australia. If you're interested in following his work and supporting his projects, you can find him here: http://www.igorcoric.com/
Rachel Walker
Rachel Walker filmed a remarkable video, Now This is Living, of a young girl's adolescent years to adulthood and the struggles of coming out. She submitted her film to our Up & Left An LGBTQ Short Video Contest in 2015.
She's from Carrollton, Texas but currently resides in New Orleans, Louisiana. She obtained her BFA in Film and Television from the Savannah College of Art and Design.
Follow her here: http://www.raywalking.com/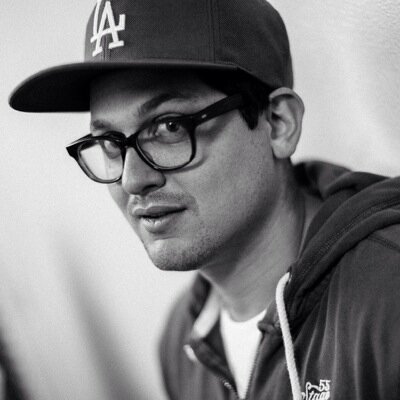 Jordan Bahat
We took notice when Jordon Bahat submitted his film The LGBTQAlphabet to our 2018 LGBTQ Shorts Film Festival. The LGBTQAlphabet is a compilation of what LGBTQ encompasses.
He's made a multitude of music videos, shorts, and documentaries. He's done commercials with Samsung, Bridgestone, Gatorade, Jeep, Powerade, and Acura.
Follow and support his work here: http://jordanbahat.com/
About Audience Awards
Audience Awards provides filmmakers with an opportunity to submit their films to build an audience, win prizes, and gain opportunities. Films are judged by industry professionals and the global audience. We are committed to providing a stage for their diverse, emerging talent and work.
For more filmmaking opportunities visit https://theaudienceawards.com/videocontests.
Sign up for PRO and receive high-quality video hosting and streaming, distribution marketing, free entry into contests & festivals, 1080p/4K uploads and up to 20GB of space to store your videos.